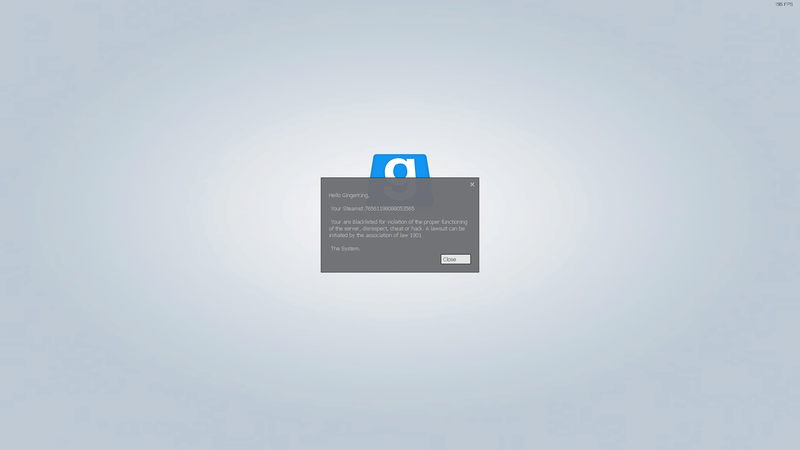 1. id: 76561198088053565
2 & 3. all servers
4. you are blacklisted for violation of the proper functioning of the server, disrespect, cheat or hack. A lawsuit can be initiated by the association of law 1901 The system.
5. I normally play zs and a friend mentioned to follow him into this so i tried to join but found myself blacklisted despite never playing it. tried another server to test and i'm apparently blacklisted on all of them
6. I'm more curious how I got blacklisted, I refuse to pay for being magically blacklisted without due cause.